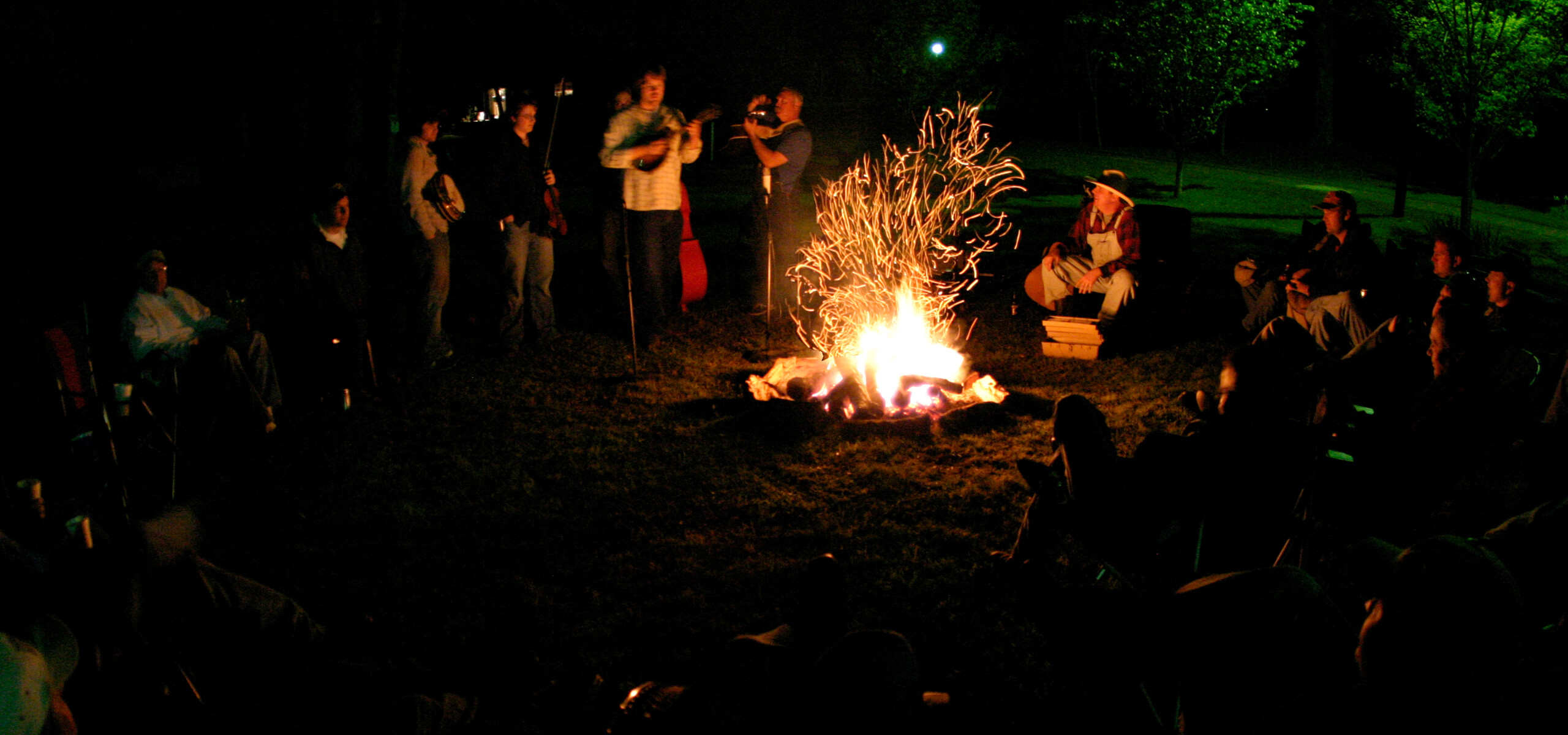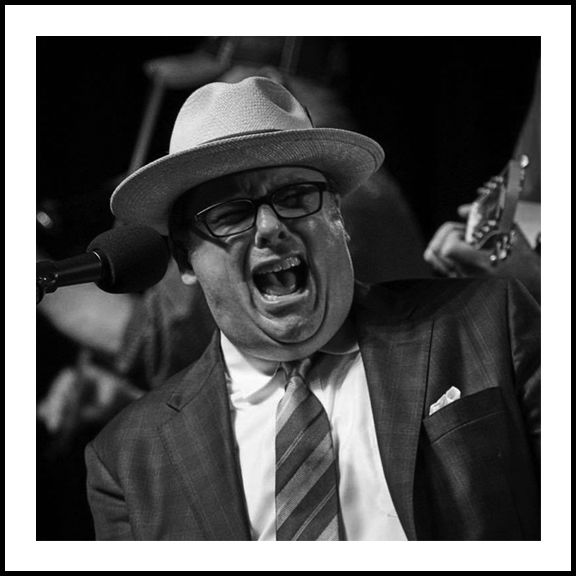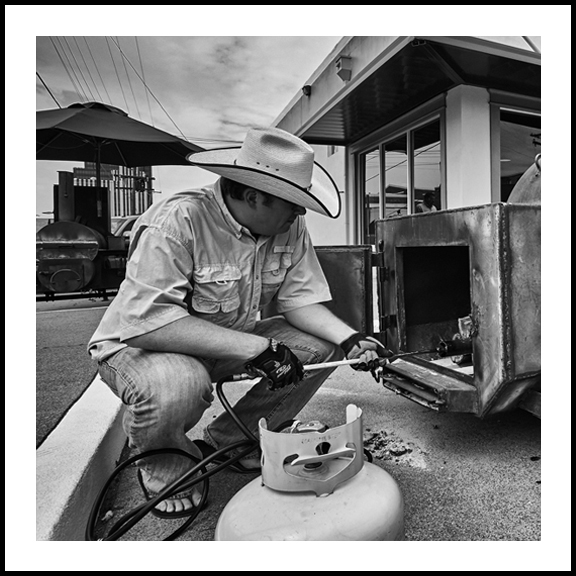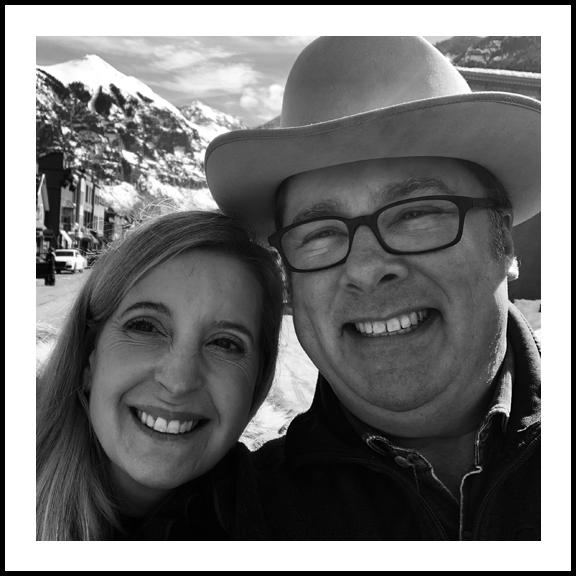 The Original Red Clay Back Road Renaissance Man
Some people might consider Edwin hard to categorize. Not true. It just takes several categories, that's all.
– David Culp
Soul Man
You might have heard Edwin on the Sirius-XM blues channel, where he's had two hits as a performer and songwriter. One went to number one, the other to number three. His album, Second Time Around went big, winning critical acclaim in France, Italy, and Germany, as well as back home in the U.S. Edwin has headlined shows from the juke joints of South Dallas (his spiritual home, blues-wise) to a festival in Australia, and he has opened for such legends as Al Green, Bobby Blue Bland, and the blues monarch himself, B.B. King. Armed with a tackle box full of harmonicas, Edwin most often fronts a gutsy little combo of Texas blues veterans but every now and then takes the stage with a brassy, jumpin' showband to play bigger auditoriums and the occasional symphony-orchestra pops gig. Edwin was born and raised in the pineywoods of deep East Texas, where it isn't considered unusual in the slightest for a middle-class white kid to go whole-hog into blues music. (You've heard of ZZ Top, right? Same region, similar background.)
Businessman
Flouting the image of the hard-living blues man eking out a hardscrabble existence in a shotgun shack, Edwin has enjoyed a long and successful career in business. Over the past couple of decades his company, Holt Creative Group, has done brand development work for some of the most prominent companies and nonprofits on the planet: ExxonMobil, American Airlines, American Heart Association, EDS, Southern Methodist University, the Dallas Cowboys, the Dallas Symphony Orchestra, and many others. He possesses the somewhat combination of high-flying creative talent and hard nosed administrative acumen, which accounts for his firm's awards on the one hand and staying power on the other. Edwin attended the University of Mississippi, an experience that, if we're being honest here, was probably more instructive in his life as a blues man than as a scholar, before transferring to Texas Christian University where he buckled down and earned his degree in Fine Arts.
Iron Man
Not that kind of Iron Man. Edwin's more at home in a cowboy hat than in a swim cap, and he's way more comfortable in his beloved pickup than on a bike. Not that he doesn't have endurance. A noted aficionado of barbecue and cowboy cooking, Edwin pulls a lot of all-nighters tending either his custom-made smoker or an array of cast-iron Dutch ovens dangling over campfire coals, getting ready to feed a hungry group tomorrow. He's something of an expert in cast-iron cooking of all kinds, stove top as well as fireside, as well as a much-in-demand pitmaster, called in to feed groups of up to 200 folks. Some weekends you'll find him tending a smoker full of briskets through the lonely, dark wee hours of Sunday morning in a rural East Texas churchyard. "Watchman, what of the night?" the holy scripture asks. "Several hours and a few post pecan logs to go," will be Edwin's reply.
Family Man
Several years back, after many years in the ever-more-frenetic city of Dallas, Edwin, wife Jennifer, and their four young sons decamped to the quieter and more salubrious surroundings of Edwin and Jennifer's native East Texas. They have happily made their home in Tyler ever since. Edwin bases his business there but still puts a lot of mileage on the old pickup running up and down I-20 to serve clients in the DFW area. The four Holt boys inherited their dad's creative gifts, in one form or another. The oldest headed north and studied classical music at St. Olaf College in Minnesota, singing with the school's renowned choir. The second-born loves being on stage as much as Edwin, only he wins his applause through theater instead of music. Number-three son has followed most directly in Edwin's footsteps; at age 9 he started honing his chops as a trumpet player in the rough and-tumble blues clubs of South Dallas (under the watchful eyes, of course, of his dad and honorary uncles, the club owners). The baby of the family picked up guitar at age 10 and hasn't put it down to date, now playing gospel in an all-black church while his father sits in with the male gospel chorus from time to time.
The dog that growls around his own food bowl never gets petted.

– Edwin Holt
Jalapeños are a lot like sin. They seem like a good idea at the time.

– Edwin Holt
If you can't find me in Heaven, you're looking on the wrong side of town.

– Edwin Holt
The only time in life you want someone else to catch a bigger fish is when you're fishing with your own child.

– Edwin Holt
I'm only as perfect as my wife has made me to be.

– Edwin Holt
What ever happened to the smoking section? That's where all the fun people were.

– Edwin Holt
You can go to black church for two hours and it feels like thirty minutes. You can go to white church for thirty minutes and it feels like two hours.

– Edwin Holt
Mississippi and Louisiana girls are not afraid to get their feet muddy.

– Edwin Holt
Pushing the elevator button more than once doesn't make it move faster.

– Edwin Holt
The only thing you keep on earth when you die is your word.

– Edwin Holt
There is no such thing as too much bacon.

– Edwin Holt
If everyone in the world helped just one person, then no one would ever need any help.

– Edwin Holt
I'm pretty sure I have two guardian angels. I'm surprised it hasn't taken three.

– Edwin Holt
Fast food is like pop music - people will put anything in their mouths as well as their ears.

– Edwin Holt
If God has eyes, I'll bet He rolls them a lot.

– Edwin Holt
They say the crossroads where Robert Johnson sold his soul to the devil is somewhere in Mississippi. I think it probably moved closer to Constitution Avenue and First Street.

– Edwin Holt