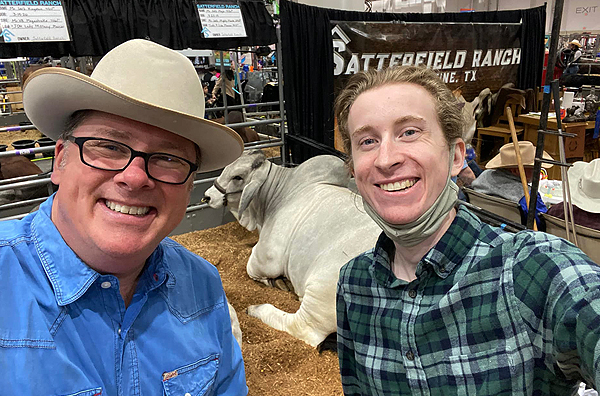 Holt Pulls Up Their Boot Straps for 2022 with Satterfield Ranch
Holt's Minerbox Interactive will begin digital efforts expanding sales around the world utilizing robust e-commerce solutions while digitally marketing Brahman genetics to domestic and foreign buyers.
Satterfield Ranch is a registered Brahman cattle operation located at Lost Prairie Lake in Palestine, Texas.
Ranching runs deep in the Satterfield family. Nancy Satterfield's Great-grandfather, Joe Hurt was a rancher years before her birth, with her father, Walter Vernon Hankla, following in his footsteps. When Scott Satterfield and Nancy married in 1987, they would spend their visits enjoying the landscape of East Texas. This love for the land and what it had to offer was the beginning of Satterfield Ranch. They purchased "headquarters" in 1992 and acquired their first Commercial Brahman the following year.
In 1995, Nancy gave Scott his first two Guy Jeanes Registered Brahman mamas, at which time they joined the American Brahman Breeders Association. This opened them up to a wealth of experienced friendships and education, putting them on the road to creating an impressive herd of Registered Brahman cattle.
Their herd is built on some of the breed's most demanded genetics in the world and strives to offer the best Red and Gray Brahman genetics. Satterfield Ranch offers these genetics at all stages, from semen and embryos to full-grown cattle, to buyers both in the United States as well as overseas.