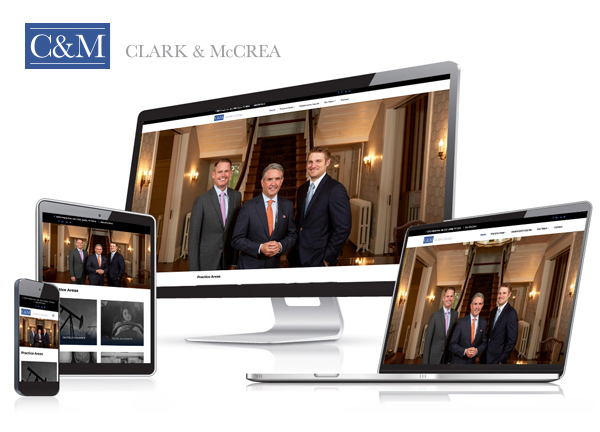 Holt's Minerbox Interactive Launches Clark & McCrea Website
Holt is pleased to launch the new Clark & McCrea website, a new law firm with offices in both Dallas and Tyler.
Clark & McCrea is well known for devoting decades of experience to restore justice for clients who have unfairly endured adversity and disaster. They have chosen to establish a practice built on honesty and substance. Their goal is not to make headlines but to represent their clients with passion and integrity. Both inside and outside the courtroom, Clark & McCrea works relentlessly to make sure every client has an ally to their cause and a trusted advisor and advocate who will strive to make sure each client recovers what they lost.