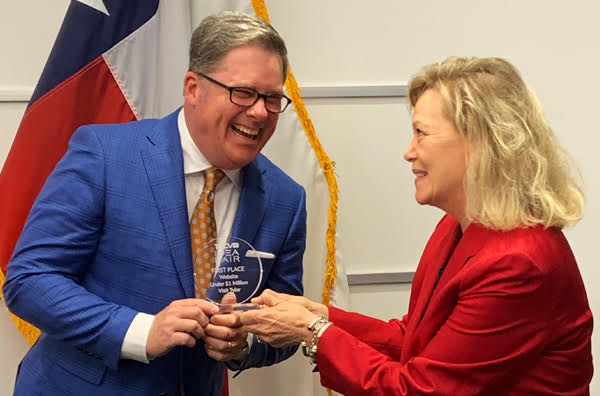 In August of 2021, the city of Tyler went up against cities from all over Texas at the TACVB Idea Fair, bringing back a first place win for their current website. The city of Tyler and the Chamber of Commerce honored Holt and his Minerbox Interactive team for their work on the website, which began development in 2020.
The new site features a number of custom options for planning your visit or meeting in the city of Tyler, and attracts visitors as far as Dallas, Fort Worth, Houston, Austin, and San Antonio for an average of 30,000 website users per month.
With construction underway for the new Rose Center, Holt is now in the planning stages for a phase two collaborative effort on creative for city communications involving the city of Tyler, Fitzpatrick Architects, and civic leaders in an effort to restore downtown which includes a new courthouse, boutique hotel, and convention center.
The Holt team continues to move forward with Tyler as the city evolves, transforming downtown into a destination for business and retail.